New 3D files for keyboard in A1200.net case
In the last couple of weeks John "Chucky" Hertell announced the release of the ReAmiga 1200 revision 1.5 and I decided to get started on building one. I'm also thinking I need one of those cool Warp 1260 cards when they are released, and that it would be good to switch into the clear A1200 case, an A1200.net reproduction, when I do it.
The A1200.net case is pretty neat - for one it has brass inserts for the screws, the original had self-tapping screws into plastic. Mine is the transparent version and has signatures from some of the original Amiga people molded into the bottom as the original Macintosh and A1000 did.
(I don't much like their new keyboard prototype. It uses the old Amiga keys, or their reproduction Amiga keys. I far prefer Cherry MX keyswitches even if it is harder to fit the keyboard with correct keys, with their keys you are stuck with OEM profile.)
The good news and bad news is that the A1200 case are NOT "perfect replicas of Commodore design" as the web site says. They offer more features such as cutouts for a Gotek LCD, and USB ports. Unfortunately the key cutout is very slightly different, so much so that I think I may need a fourth revision of the PCB to cater for both cases. Internally the detail inside the front of the case and the mounting rails on the sides for the keyboard are very different - not so much if you are just placing an Amiga keyboard with its sheet steel supports but it matters if making 3D-printed supports for a PCB.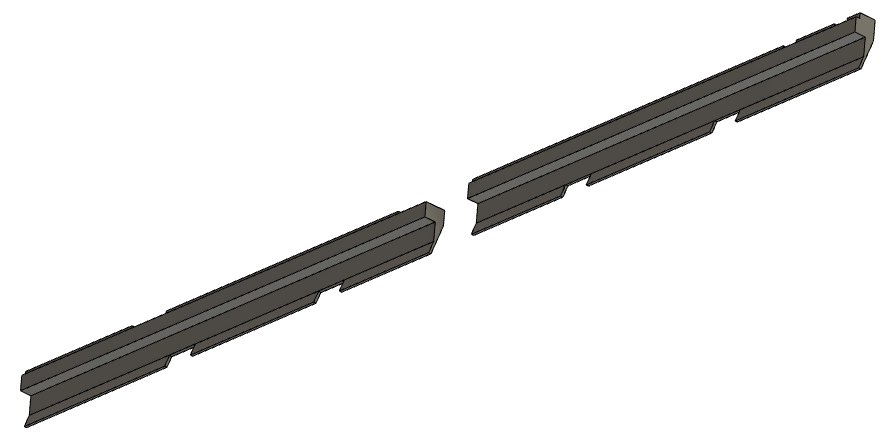 The new designs on GitHub are designed to sit better in place on the ribs that strengthen the case. At the front the supports are designed to both support the bottom of the keyboard PCB and to direct air that enters through the front vents under the keyboard PCB into the body of the machine. Behind the PCB an aluminium bar (10x3mm section) supports the span of the keyboard and is insulated with a 3D-printed strip that also serves to support the board. Generally it is a bit neater and better fitting, a product of getting more familiar with the design tools and the 3D printer.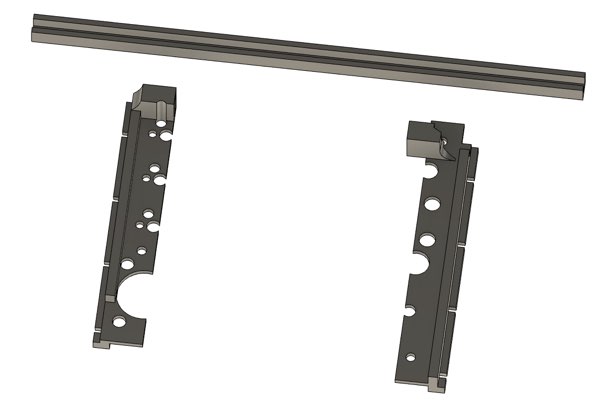 Tagged with: